Together with Ocean-Wealthy County, Donghae Port!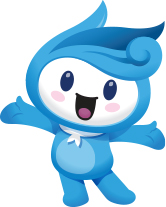 Welcome to the Donghae
Director GeneralJeong, Jaehun
Hello, ladies and gentlemen. To introduce myself, I am Jaehun Jeong/Director General of Donghae Regionoal Office of Oceans and Fisheries.

We really appreciate and welcome you to our website. Donghae Regional Maritime Affairs and Port Office have given utmost efforts to serve enterprises so that they can maximize their benefits through using trading ports such as Donghae, Mukho, Sokcho, Samcheok, and Okgye. Also, we have focused and will focus on controlling the ocean environment of the East Coast to make sure that it is a place where visitors would want to come back to.

Donghae stands at the center of the ocean-wealthy country, rich Korea. We are very willing to listen to your advices. We welcome you again and wish you to have a wonderful time with us.
Best Regards.